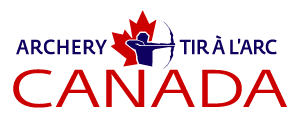 Archery Canada Registrant/Scoring/Ranking Database
To log on membership # required.
If you do not have a password (which you should have received from your Province),
you can request one by using the "forgot password" feature, then one will be provided, which you can change. Your Club or Province must have entered your email address, or you will not be able to access the system. Membership status can be verified without logging on.
Tournament/Ranking Results (log on not required)
To view tournament results go to the Competition drop down and choose from the list or use the search feature. Note that results/ranking for 2016 and earlier are only for testing purposes and do not reflect actual ranking or results